Dunlap & Mabe returns to Gloria's!
LATEST RELEASE!
SIT AND WATCH IT RAIN
AVAILABLE NOW IN THE DUNLAP AND MABE STORE!
ISRC: QMS4L2100222 
Musicians: 
Jack Dunlap: Guitar, mandolin and lead vocals 
Robert Mabe: Banjo and vocals 
Alex Kimble: Bass and vocals 
Mason Wright: Fiddle 
Written and arranged: Jack Dunlap 
Produced: Jack Dunlap, Robert Mabe and Will Shenk 
Genres: Bluegrass, Folk, Americana  
Song Bio 
Sit and Watch it Rain is a classic heartbreak song. A man torn down by losing his love, he can only find peace and satisfaction when it's raining. I also use rain as a metaphor for drinking, so this is also a song about how loneliness and desperation can lead to unhealthy habits and addiction. 
About Dunlap & Mabe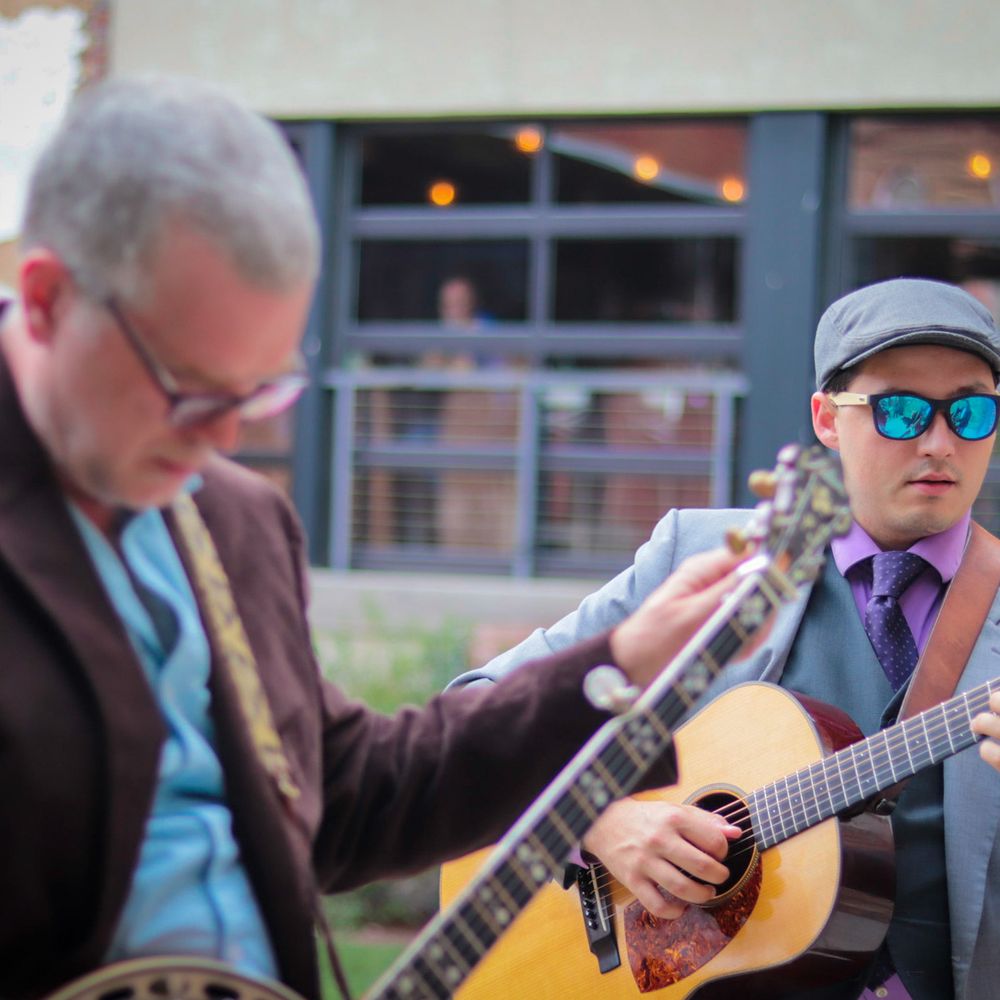 Grassicana and Contemporary Bluegrass
Artists, Musicians and Composers
Roots that are firmly planted in Bluegrass Music!
ABOUT:
Jack Dunlap & Robert Mabe have been touring the country together since 2019; though collectively have performed and recorded with the likes of Larry Keel, Gina Furtado, Valerie Smith & Liberty Pike, Scythian, Rob Ickes & Trey Hensley, Bud's Collective, The Fly Birds, Dry Mill Road, Old Town Flood, Shannon Bielski & Moonlight Drive, Tim and Savannah Finch and The Eastman Stringband, Lonesome Highway, Circa Blue and Jakobs Ferry Stragglers, to name a few. They have also graced prestigious stages such as The Kennedy Center in Washington, DC, Carnegie Hall in New York City, Lied Center for Performing Arts in Lincoln, Nebraska, The Hamilton in Washington, DC and Forbes Center for the Performing Arts in Harrisonburg, VA. Both masters of their instruments, they play a mix of original tunes, classic bluegrass numbers, jazz favorites and covers anyone would recognize. With roots planted firmly in bluegrass, they stretch their sound in ways that all audiences will enjoy and leave the performance wanting more.